Kinder Beauty
|
B2C
beauty
Blog Post
clean beauty
Listicle
Service Journalism
February 2023
The best skincare for teens is ultimately a routine you can follow. Start off simple, treat your skin like the royalty it is, know that acne is common but not the only battle to fight, and that there are a bajillion products out there and you don't need most of them!

Kinder Beauty
|
B2C
beauty
Blog Post
clean beauty
Listicle
Service Journalism
February 2023
Is there really a "right" way to remove makeup? As someone trying to break her bad habit of sleeping in makeup, I was curious to find out if I was actually doing it right. Does that sound super Type A? Have I mentioned I'm a Virgo?

Insider
|
Colorado
Denver
Listicle
Travel
November 2022
I've lived in Denver most of my life. Tourists overdo it by over-imbibing and ignoring the altitude. Denver isn't a monoculture for craft beer or marijuana tourism and it doesn't snow all the time.

Kinder Beauty
|
beauty
Blog Post
clean beauty
Listicle
Service Journalism
October 2022
I've heard my entire life that sleeping with makeup is bad, including from my mom, whose grandmother told her she would age five years for every night she didn't take her makeup off. But even all these warnings haven't been enough to stop me from doing it. So how bad is it really?

Grows As It Goes
|
Blog Post
Listicle
Retail
Service Journalism
Sustainability
February 2022
"Going green" isn't just a trend, but it has become a buzzword lately. Greenwashing is when a company or product pretends to be environmentally-friendly but can't actually back that up. So how can you tell if the items you buy actually *are* sustainable and not just pretending to be?

Grows As It Goes
|
B2C
Blog Post
Listicle
Retail
Service Journalism
Sustainability
December 2021
What's the difference between organic and non-organic cotton? How can wood be sustainable when harvesting contributes to deforestation? Aren't vegan products better than animal-based ones? We're delighted to find some easy changes we can make for a more conscious future.

Colorado Life
|
Colorado, Cover Story, Feature, Food & Beverage, Listicle, Travel
July 2020
Though debate continues as to whether or not a hot dog is a sandwich, one thing remains clear: The right combination of casing, cooking and toppings make for a tasty treat. A good hot dog should release a burst of juices and zest when you bite into it, an important and distinct firmness-to-flavor equation.

Colfax Ave Business Improvement District
|
Arts & Culture
Blog Post
Event Marketing
Listicle
August 2018
The Cheapstake. The Glutton. The Breeder. These are the people out on "the most democratic street in America" celebrating the gritty magic of Colfax at Art-i-fax.

WideFoc.us
|
Blog Post
Food & Beverage
Listicle
August 2016
Four states account for one third (!) of all the breweries in the United States. And guess which big, square state made that exclusive list? With all those beer choices sloshing around, it can be hard to know which brew is best. Fear not! We consulted the expert drinkers here at WideFoc.us Corp's World Headquarters to round up our top six picks for summer suds.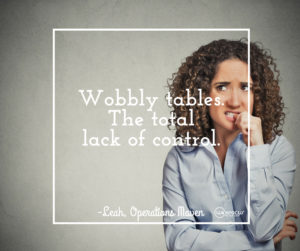 WideFoc.us
|
Blog Post
Humor
Listicle
June 2016
For your eye-rolling scrutiny, we offer up the "problems" that drive us battiest. Which ones get your goat?

HW Home
|
Agency Work, B2C, Blog Post, Listicle, Retail
October 2015
Call it biased, but True™ by HW Home is the best furniture you'll ever buy. The collection was something HW Home, a fine furniture retail chain based in Colorado, envisioned when they opened their first store way back in 1999!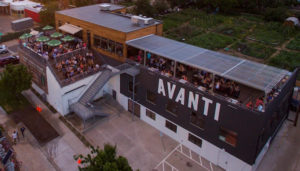 WideFoc.us
|
Blog Post
Denver
Food & Beverage
Listicle
September 2015
Autumn is officially here, though it began feeling like fall around Denver a couple weeks ago. The Broncos started their season, evenings are cooler, and Halloween swag went on-sale everywhere. We know no better place to enjoy the beauty of autumn than the Mile High City, especially when you're doing so from the comfort of a lovely patio. These locales throughout the Denver metro have some of the WideFoc.us team's favorite outdoor seating!

West Colfax Lately
|
Feature
Food & Beverage
Humor
Listicle
Travel
March 2015
Those not in the know are often surprised that Casa Bonita isn't just something made up by those wacky South Park guys. Humor feature for West Colfax Lately, a magazine printed in collaboration by the 40 West Arts District, City of Lakewood Economic Development, Lakewood-West Colfax Business Improvement District, and the West Colfax Community Association, located in the vibrant Denver suburb of Lakewood, Colorado.